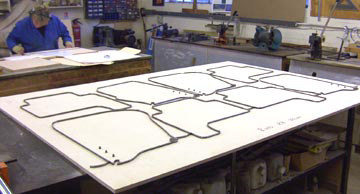 Woodforme:
After construction, the final quality control
checks are made, and all safety and identifying labels are added.
Woodash consider Quality Control to be an essential part of the manufacturing
process. This ensures that the job is right first time, saving you from those
stressful (and often expensive) production delays. Please
contact us now
to see how Woodash can provide your business with cutting room solutions.
Click here to return to Woodash Woodformes